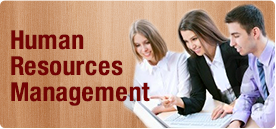 We partner with our clients to build sound a Human Resource infrastructure, systems , processes, and policies to enable you to achieve your organizations strategic growth and success by attracting, retaining, and developing your employees.
Inland Management Group will implement Human Resource best practices and procedures with a focus on complying with federal and multi-state labor laws to reduce the risk of lawsuits and penalties. On-site or outsourced consulting services are provided to ensure you always have an immediate available resource to answer your questions.
Working with Inland Management Group has been one of the keys to my success in my two businesses. Jan provided me with everything I needed to open a business with over 20 employees, and has provided essential ongoing support for all my HR needs as the businesses have grown. I have no doubt she has saved me thousands of dollars by helping me avoid costly mistakes.
Leann GieseOwnerMassage Envy Temecula
Human Resource Management Services Include:
Establish Human Resource infrastructure for startups or existing businesses.
New Hire Human Resource startup package.
In-house, interim, or virtual outsourcing and consulting services.
Spotlight Compliance Audits:

A comprehensive review of your current human resources policies, procedures, documentation and systems to identify risks, non-compliance with ever-changing rules and regulations.

Employee Handbook development or review.
Human Resource Standard Operating Procedures (SOP).
New Hire Orientation Process.
Job Analysis, Development and Design.

Job descriptions, exempt/non-exempt status review.

Performance Management System, Salary Administration plan, performance evaluation, compensation and benefit programs, marketplace salary review, commission, incentive and bonus plans, recognition and reward programs.
Affordable Health Care Program management.
Required Injury and Illness Prevention Program (IIPP).
Jan M. Smith is the Founder and President of Inland Management Group, a Human Resource Consultancy located in Temecula, specializing in the Hospitality and Service industry. You can contact Jan at (951) 302-6483, www.inlandmgtgroup.com, email at jsmith@inlandmgtgroup.com.