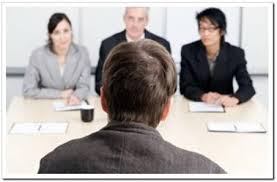 In the last blog we discussed the need to hire the right hospitality service worker who can represent your company. Follow these tips and your hiring will be more effective in finding candidates with the Hospitality Gene.
TIPS FOR INTERVIEWING:
Tip #1: PREPARE
Establish what Hospitality means to you and your service-related company. Organize your hiring practices for the best advantage to hire the Hospitality Gene.
Prepare by developing job descriptions for each position, including the

desired

and

required

service criteria. This may not sound critical, but it is the only way to match required skills to the skill set of the applicant. At the very minimum, develop a list of skills necessary for each position and determine if the candidate's skill set is sufficient, or if they can be trained.
Tip #2: ESTABLISH RAPPORT 
Hire for attitude: Why focus on attitude? Skills can be taught. Attitude can't… applicants are either born with the Hospitality Gene or they aren't.
Spend time making small talk with applicant before getting to the interview questions. This initial "breaking ice" moment gives you insight into the applicant's hospitable style.
Tip #3: GATHER AND PROVIDE INFORMATION
Use behavioral questions to evaluate if the applicant has the Hospitality Gene. Remember, just as important in asking the question, is listening to the applicant's answer.
Have you worked in the hospitality industry? Where? What did you do? What did you like (dislike) about this (these) job(s)? (Listen for relevant work experience and likes or dislikes that may or may not fit the job)
How would you go about helping a customer feel welcome? (Listen for accommodating style, knowledge of hospitality)
How do you think you would handle a delicate or complicated request if you didn't know what resources we could offer? (Listen for resourcefulness, creativity)
Tell me about an example of how you turned around an initially bad customer exchange into a positive outcome. (Listen for knowledge of effective service recovery, independent thinking, and accommodating style)
Describe what you would say if asked to talk about your service philosophy to a group of subordinates. (Listen for personal hospitality philosophy)
What type of people do you like best? And least? Why? (Listen for openness and a lack of prejudice)
What do you think excellent customer service would be in our business? (Listen for service knowledge and values)
Tell me about a time when someone failed to provide good service to you. Give me examples of what the person did poorly. How could he/she have improved? (Listen for service knowledge and values)
What do you think is most important in building long term, repeat customer business? (Listen for work ethic, service values, and willingness to serve)
Sooner or later, we all have to work with an unreasonable customer. What types of behavior would you find most frustrating? How would you respond under such a circumstance? (Listen for openness, tact and ability to handle difficult people)
Tip #4: EVALUATE AND SELECT
Remember, past behavior tends to predict future behavior. 
Call applicant's business references. Talk to business owner, describe your position, customer base, products and services… ask them if they believe the candidate would be qualified.
Make the right hiring choice. The real job of hiring for service-related positions is finding individuals who possess the Hospitality Gene!
Jan M. Smith is the Founder and President of Inland Management Group, a Human Resource Consultancy located in Temecula, specializing in the Hospitality and Service industry. You can contact Jan at (951) 302-6483, www.inlandmgtgroup.com, email at [email protected].